Autobooks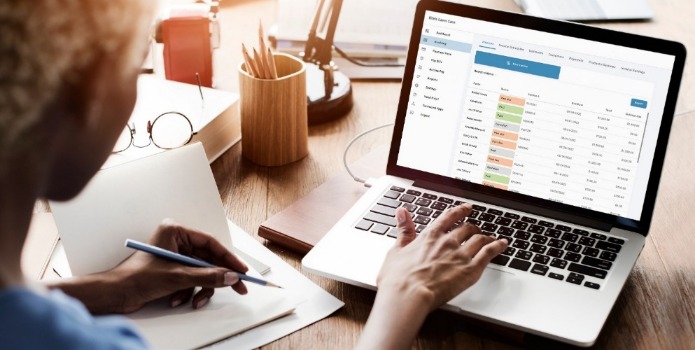 When it comes to accepting digital payments and managing small business finances, there is a better way to do things. It's called Autobooks, and it's available right now, inside your online banking account. Here are three reasons you will love Autobooks:
Autobooks makes it easier for customers to pay you faster.
By giving customers flexibility in how they pay, you're helping to shorten the time it takes to get paid. That means you don't have to say no when a customer asks to pay by card. The same goes for invoices — customers simply click to pay online (even with credit/debit card or bank account information). That's also why 95% of Autobooks users are paid within five business days after sending an invoice.

You'll only have to rely on one solution.
We get it. Payment acceptance apps like PayPal, Square, and Venmo are convenient. But as you've probably realized, they're also expensive. Transaction fees are just the beginning — additional actions (like moving funds to your actual account) often incur additional costs. With Autobooks you only pay 1% (payment from your bank account) or 2.98% (payment with credit card) for every card transaction.

You'll be ready for the upcoming tax season with updated information.
It's easy to automate bookkeeping entries and access financial reports. Autobooks ensures you have all the information you need at your fingertips — like profit and loss statements, balance sheets, and more — inside the Reports menu. And you can export it all to Excel with one click. 

Recurring Invoices and payments. You can create single or recurring invoices right inside of Autobooks. And your customers can choose recurring payments automatically with the click of a button.  

Easy to share. Share your payment link or QR code with your customers anywhere you interact with them - social media, your website, even on printed materials.
Ready to simplify and save in 2023?

 


To get started with Autobooks, just log into your online banking account

, click "

Send an invoice

" or "

Accept a payment

," and follow the prompts. It's that simple!