About Us

Embedded in the Luxemburg and surrounding communities since 1903, Bank of Luxemburg is a reliable local source for personal and business banking expertise. With a mission "to have a positive impact on people's lives," our friendly and professional staff goes the extra mile to get to know you and your goals in order to provide personalized, down-to-Earth guidance through all stages of life. Plus, our community-focused approach ensures your dollars remain local, supporting the organizations, schools and businesses you care about most. Stop by any of our convenient locations to experience true relationship banking today!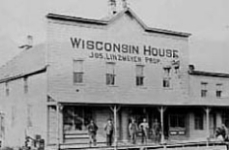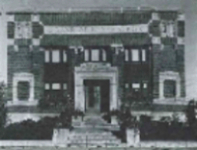 History
October 6, 1903 - Wisconsin House Bank of Luxemburg was originally launched as a rural exchange bank in downtown Luxemburg.
1916 - Construction of a new bank facility began.
1953 - Bank observed its 50th anniversary.
1962 - The bank building was completely remodeled.
1967 - New bookkeeping department was implemented.
1970 - First drive-up window was installed.
1982 - Luxemburg Bancshares was formed as the parent company of the bank.
1985 - The bank was remodeled again.
1987 - Dyckesville branch was opened.
1989 - Green Bay branch was opened.
1990 - There was a twenty-to-one stock split
1996 - The investment department was established and the IGA branch was opened.
1996 - 2020 - The IGA branch was in operation with a teller line and retail office.
1999 - Casco branch was opened.
2003 - 2018 - Denny's SuperValu branch was in operation.
2004 - 2015 - The Forestville branch was in operation.

2006 - The main branch in Algoma was opened.
2008 - The new main branch was opened in downtown Luxemburg.
2014 - Sturgeon Bay branch opened.
2016 - Kewaunee branch was opened.
2019 - New logo, tagline and brand was launched.
2020 - Customer Care Center was implemented.
2021 - The IGA branch introduced our first Interactive Teller Machine (ITM).
2021 - The Fish Creek branch opened with our second Interactive Teller Machine (ITM).
2021 - The interior of the Dyckesville branch was remodeled. 
Bank of Luxemburg currently operates seven banking offices and one ITM location in Kewaunee, Door and Brown County. Tim Treml is the current President/CEO of Bank of Luxemburg and the bank's holding company, Luxemburg Bancshares.